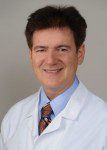 For quality dental services here in Boca Raton, FL, look no further than Clive Rosenbusch, DDS. Dr. Rosenbusch is excited to be your trusted dentist here in Boca Raton so that you can enjoy a confidence-inspiring smile. No matter the complexity or severity of your dental needs, our staff is ready to put your mind at ease with our personalized services.
Stop by our office for a routine checkup, thorough cleaning service, or more complex dental procedures at reasonable fees. We are fee-for-service, and as a courtesy will file with your insurance the same day. We also can provide you with a flexible scheduling service so that you can enjoy a thorough dental service at a time that best fits your busy schedule.
If you are ready to stop by our office and see how our staff can take your smile to the next level, be sure to visit our helpful contact page today. We look forward to seeing you soon.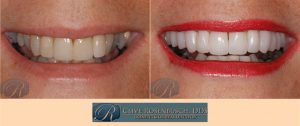 Besides Boca Raton, we're happy to serve the communities of Boynton Beach, Coral Springs, Deerfield Beach, Delray Beach, Fort Lauderdale, and West Palm Beach.
Qualified Dental Practice
We know that going to the dentist isn't always the easiest thing in the world. We strive to make your experience with us as relaxing, accommodating, and educational as possible. You'll feel comfortable as you watch TV under a warm blanket supported by a neck pillow. Additionally, our caring and supportive team will be happy to address all your questions and concerns.
You can also rest assured that you'll receive only the best dental care with our state-of-the-art dental technology, such as dental lasers and DentalVibe. Best of all, our dentist only treats one patient at a time, so you'll be able to enjoy his personalized care. You won't have to worry about distracted attention or long wait times.
Are you ready to experience the best in dental care from a qualified and caring dentist in Boca Raton or the surrounding areas? Please call us at (561) 394-7888 to schedule your consultation. We look forward to helping you enhance, beautify, or restore your smile.