The office of Dr. Clive Rosenbusch, is centrally located in Boca Raton on Glades Road across from Town Center Mall, equidistant from I-95 and the Turnpike, and serves all of Boca Raton and surrounding areas including the Bahamas.
It has been established for 38 years and provides the highest quality dentistry using only the top laboratories locally and around the USA for speciality services.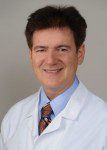 We concentrate on each patient individually and give the patient all the time and attention they need. Many of our patients have been patients  for 20-30 years and we have treated 3 generations of families in many instances.
The office is on the ground floor with ample parking and handicap spaces up front. Our hygienist Stephanie, has 30 years experience and our dental assistant Raquel has had 27 years experience.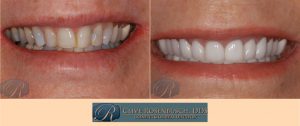 Cosmetic Dentist Boca Raton
The office performs all phases of dentistry with an emphasis on Cosmetic, Laser, Implant and Sleep dentistry which includes snoring and sleep apnea. We have a excellent group of experienced specialists we work with, if they are needed
We also have the most up to date and powerful dental laser, the Fotona Lightwalker ASP powered dual wavelength laser. This laser is able to do fillings and bondings with a light and is water cooled, without touching the tooth. This allows the patient to be much more relaxed as there is no sound or vibration of the drill. Often no novacaine is needed as there is very little feeling. The Fotona laser is also used to treat the gums (periodontal treatment) and also for smoothing wrinkles from inside the mouth and soft palate shrinkage for the treatment of snoring.We also use the laser for Biostimulationton to eliminate any pain, including TMJ pain in 1-3 treatments.
We have been creating complete smile makeovers for over 20 years having been trained under Dr Larry Rosenthal at Aesthetic Advantage in New York where Dr. Rosenbusch attained the Masters Level. He is also a Diplomat of ICOI ( International Congress of Oral Implantalogy) and is a member of the American Dental Association, Academy of General Dentistry and is a member of the Seattle Study Club (DEAL) in Boca Raton. He spends between 75-100 hours a year doing continued education and dental training and conferences/meetings throughout the USA.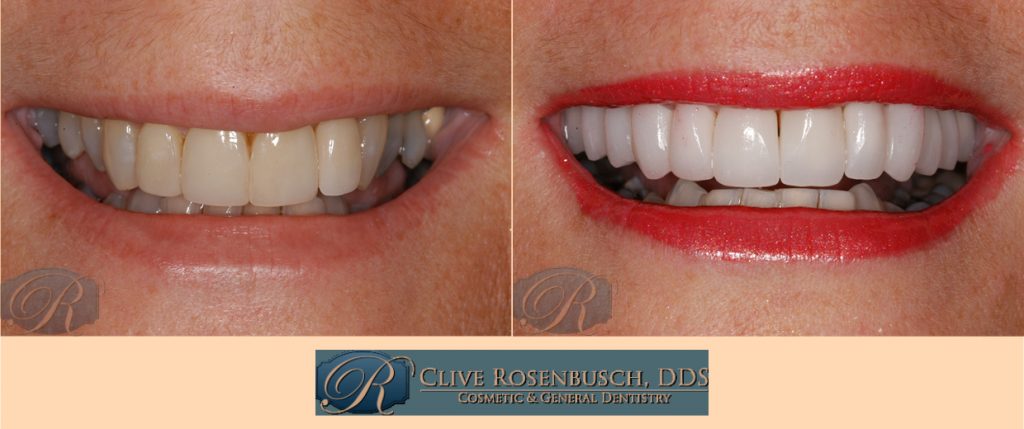 Any service that impacts your day-to-day appearance requires attention to detail. Providing the proper care for your teeth should never go understated. A person's smile is part of our genetic makeup. Every time we interact with another person, we establish their teeth as a defining feature. Even if there are other ailments in the body, your smile has a dominant influence on how you feel. Clive Rosenbusch, DDS, can help make that dream smile of yours a reality.
Clive Rosenbusch, DDS, Cosmetic and Laser Dentistry
Dr. Rosenbusch has been in the field of dentistry for over 30 years and received his dentist degree from the University of Witwatersrand. Our office provides TV's, cozy blankets, neck pillows, and a beverage bar to help keep you comfortable.
People are generally opposed of going to the doctor and specifically the dentist is not one of their favorite places. We implement the latest technology to ensure your experience is harmless as possible. Our staff does an amazing job at alleviating your worries and fears. When it comes to going to the dentist, at times we can fall victim of F.E.A.R. (Forget Everything and Run) or succumbing to the phobia of being under the scope.
Just like any other body part, your health is incredibly important. Despite your constant worries or even postponing ailments, it could cause more problems in the future. You should not just go to the dentist only when something is wrong. Preventive care is paramount for optimizing dental health.
You should treat a cleaning at the dentist with the same manner as you would with a routine oil change in your car. If you take heed of the mechanic's suggestion for scheduled maintenance, why not try to abide by the same attentiveness for your own personal health.
People tend to avoid any signs of discomfort and normally brush it off, since the pain was temporary. Contrary to belief, if that symptom appears again you should be trying to make an appointment at that time.
There are several issues that can be reversed if you are able to get them checked promptly. The success rate of diagnosing the problem and resolving the concern is significantly higher upon an initial visit once you experience symptoms.
The six month guideline we recommend is built on the premise that it takes six months for a tooth to start experiencing decay. You'd be surprised the impact teeth have on the rest of the body. This can ensue headaches and chest pain, which is amazing how they are interlinked with one another.
The Clive Rosenbusch, DDS, Cosmetic and General Dentistry provides comprehensive care through preventive and restorative measures on a person's oral health.
Among some of the services aforementioned include:
Cosmetic Dentistry Services
Dental Implant Restorations
Invisalign Orthodontics
Porcelain Veneers
Smile Imaging
Smile Makeover
Teeth Whitening
General Dentistry Services
Dental Bridges
Dental Crowns
Inlays and Onlays
Preventive Care
Bonding
Laser Gum Treatment
Root Canal
Implant Crowns
Extractions
Dentures
Snore/Night Guards
Sports Guards
Sealants
Nitrous Oxide Sedation
Our office is located at 2499 Glades Rd Suite 307, Boca Raton, FL 33431. We have served the surrounding areas of Boca Raton for more than 25 years and counting. The entire team is willing to assist you with any questions that you might have. You could call or visit us in the office to inquire about the dental services we offer. Improving your smile is an everlasting change. We look forward to scheduling your next appointment and consultation with our staff.
Laser Dentistry 
In our office, we utilize laser dentistry as another method to complete specific dental procedures. It allows us to treat an affected area that doesn't impact surrounding tissue and allows the dentist to determine the correct power and amount of exposure for each tissue. If you are known to be typically squeamish while at the dentist office, we might recommend laser dentistry for you after your dental examination. This type of technique ensures us the opportunity to assist patients with a treatment that reduces pain and the ability to accelerate recovery from dental procedures.
Why you should use laser dentistry?
It produces a heightened success rate for treating root canal.
There is no drill associated without novacaine and anesthesia, which allows the dentist to minimize colliding with the tooth.
If you experience sleep apnea, it will limit how frequent you snore.
Allows the dentist to treat periodontal gum disease.
Wounds are able to heal progressively faster and tissues can be regenerated as a result.
Benefits of Laser Dentistry
No Drills
Less discomfort
Benign Tumors
Cold Sores
Nerve Regeneration
Sleep Apnea
Teeth Whitening
Laser Treatments

Laser fillings
Laser periodontal/gum treatment
Laser root canal treatment
Biostimulation pain treatment
Nightlase snoring treatment
Smoothlase esthetic treatment
What is Fotona Laser Technology? 
In 1994, Fotona became the first company to introduce two complementary laser wavelengths in a single system and develop a dental laser that outperforms a conventional rotary drill. Their state-of-the-art Light Walker AT system was the first scanner-ready dental laser to utilize QSP (Quantum Square Plus) technology that optimizes efficiency and prime performance. Fotona is prominently known for innovation and development for dental technology, who collaborate with top universities and dental research centers worldwide.
At Clive Rosenbusch, DDS, we offer the latest dental laser (Fotona Laser) at our Boca Raton location. The Fotona LightWalker dental laser has radically reduced the recovery time and discomfort for patients before and after the procedure. It can be difficult knowing you are receiving dental work. The mental and emotional aspect is troublesome alone.
Ultimately, dental lasers allow for dentists to reach any part of your tooth that would not normally be possible. Not to mention without the use of a drill as well, which typically averts us from going to the dentist altogether and receiving specific dental work. Technology has improved drastically to alleviate the burden in dental procedures. Thus, eliminating the amplified need of novocaine and anesthesia. It's not easy for anyone to faithfully endure pain at the doctor and with this new technology it is a totally different experience. Laser Dentistry has made groundbreaking changes all to help to make the patient feel as comfortable as possible.
We welcome you to call our office at 561-394-7888 or visit our dental office to learn more about how our laser dentistry procedures can help you. Be sure to schedule your next appointment with Dr. Clive Rosenbusch and we look forward to seeing you smile.