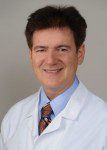 Clive Rosenbusch, DDS
Dr. Rosenbusch is a member of the American Dental Association, Academy of General Dentistry, Implant Prosthodontic Section of ICOI, and the Florida Dental Association. He is a Diplomat of the ICOI (International Congress of Oral Implantologists).
Meet Our Team
At our dental office, our patients are always our top priority. Our dental team is committed to providing you with excellent dental care and customer service. We are friendly, experienced, and caring. We welcome you to contact us today to learn more about us and our talented dentist, Dr. Clive Rosenbusch. We look forward to serving you!
Stephanie – Dental Hygienist
Stephanie has been part of our dental team for over 7 years. She graduated from Pensacola State in 1988, and she has over 26 years of experience in the dental field. Stephanie enjoys being part of a comprehensive practice that gives individual care and attention to every patient. She is dedicated to staying sharp in her field by continually reading and attending continuing education classes. Stephanie has been married for over 21 years. She has two wonderful children, who are 16 and 14 years old and are currently attending local Boca Raton, Florida schools. Away from work, Stephanie enjoys cooking and jogging.
Raquel – Dental Assistant
Raquel graduated from Florida Atlantic University, and she has been working with Dr. Rosenbusch for more than 8 years. She enjoys working at a dental practice that offers such high-quality work, and she strives to be flexible and friendly to ensure that each patient has an enjoyable visit. In her free time, Raquel enjoys traveling.