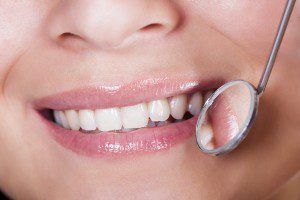 Brushing and flossing help prevent tooth decay by removing bacteria and food particles from the teeth before they can damage teeth. The combination of bacteria and food particles is important – the bacteria breaks down food, creating acids that can damage tooth enamel. Not all food is created equally – some can be more or less likely to be consumed by bacteria, and other types of food may be less likely to remain in the mouth once it's eaten.
Patients wishing to protect their teeth can choose food that helps limit the risk to their teeth; here are some foods that are healthy for teeth:
Cheese and milk are high in calcium, helping build stronger teeth, and are low in sugars and acid, making them less likely to contribute to tooth decay. Some studies have shown that cheese, in particular, can help lower mouth acidity further, even for a period of time after eating.
Tea – especially green and black tea – contains compounds that slow the growth of bacteria. Patients who drink or rinse their mouth with tea have lower concentrations of bacteria in their mouth, decreasing both tooth decay and bad breath.
Sugarless gum that contains Xylitol can help teeth in two ways. First, it stimulates production of saliva to rinse acids and sugars away, and the act of chewing can help dislodge other food particles stuck between teeth. Second, Xylitol has been shown to decrease bacteria within the mouth, helping fight tooth decay.
Vegetables such as celery and carrots are crunchy, require chewing, and stimulate production of saliva to help remove other foods from the mouth. Celery also contains high amounts of water, which can help rinse the mouth.
While simply eating tooth-healthy foods is unlikely to prevent tooth decay without proper brushing and flossing, combining healthy foods with a good oral hygiene regimen can help prevent tooth decay, gum disease, and bad breath.
For more information on tooth decay contact Dr. Rosenbuch at (561) 394-7888 or visit our website at https://cliverosenbuschdds.com/